Despite the strong communication around its offer Office 365, Microsoft will continue to deploy its Office On-Premise products. This type of suite includes the server versions of its various products such as Exchange Server 2019 or Skype Business Server 2019 which we will discuss in this article.
This year will see the release of the new Skype for Business Server 2019, which will become the latest On Premise version of the solution. Skype for BusinessIt follows the 2015 version and Lync 2013. Microsoft says that customers using the server Skype for Business Server based server will be offered standard support until at least the end of calendar year 2023 if they upgrade to a new version of the software Skype for Business Server 2019. Depending on market trends and therefore demand, Microsoft will re-release a new Server On-Premise version by 2023. This new 2019 version can be purchased as support -alone or with Office 2019, Exchange 2019 and SharePoint 2019. Microsoft says the Skype Enterprise Server 2019 release will also include enhancements for hybrid deployments, such as the common management portal, converged user authentication and access to cloud -based calling services and call queues - where both site-based and cloud services are used.
Apart from these additions, the
he 2019 version Skype for Business Server 2019 release will change hybrid deployments. Today, application managers with existing hybrid deployments Skype for Business deployments must place end users on the platform or on the Skype for Business Server platform or on the Skype for Business Online platform, a decision that determines that all services are provided by one platform or the other. The minimum requirements for using this latest release are Windows Server 2016 and SQL Server 2016.
Interoperability between Skype for Business Entreprise Voice &
Teams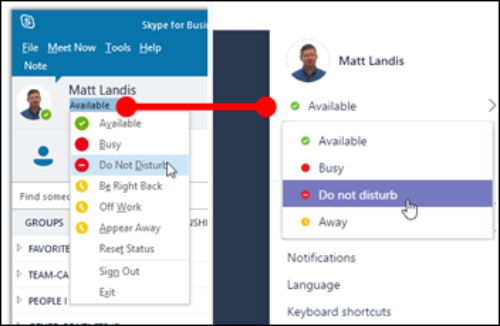 With Skype for Business Server 2019, application managers will be able to choose to set up a single user on both the platform Skype for Business Server and Microsoft Teams, using the new common user management and authentication features. This enables a two-client approach: users benefit from the functionality of Entreprise Voice and the Contact Center integration of Skype for Business Server but also from the innovative Worktream collaboration for persistent messaging and meetings of the Microsoft Teams service based on Cloud.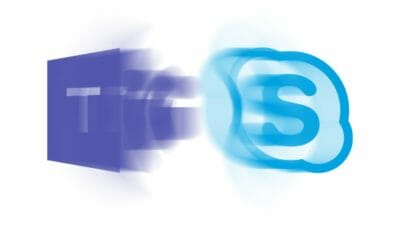 This approach can also be used as a transition strategy while Microsoft Teams develops its enterprise voice capabilities,
or as a longer term solution as Microsoft seems to want to support Skype for Business Server for many years to come.
Microsoft's presentation of Ignite 2017
For more information - 021 806 37 15 - sales@lambertconsulting.ch