Career at Lambert Consulting
This page is intended for all those who wish to pursue a career with Lambert Consulting.
Lambert Consulting is a family business on a human scale, dynamic, perennial and with 28 years of experience in theIT. Our strong attractiveness on the market will allow you to develop your technical knowledge thanks to our international customers and the support of our engineers.
In 2020 we received the Great Place To Work certification for Switzerland in the category of companies with 10-20 employees!
Christophe Binette
January 18, 2022
It was a real pleasure to work for Lambert Consulting for over a year for a large international group based in Geneva. The Lambert brothers, Co-Directors, (Guillaume and Alex) will be able to welcome you as it should be and especially to answer your problematic and your need under the supervision of the Technical Director with all his team. I also had the privilege to spend some very good time outside of work with the whole team during the snowshoeing/fondue and barbecue outings on the beach. Hello to the whole team of Lambert Consulting. Looking forward to collaborate in the future and to have a little beer together on occasion 😉 - All the best and see you soon 🙂
Frédéric DUFOUR
December 21, 2021
A very competent family company! I recommend them!
Júlia López Carrera
December 21, 2021
A tight and dynamic team!
Susan Rime
December 19, 2021
It's been over a year since I was hired for employee wellness care. It's a great team that is competent, dynamic and innovative. Give it a try and you'll see!😉 Rime Etoilé. Susan Rime.
Alain Rime
December 19, 2021
A company with a human dimension, very attentive to the well-being of its employees, and attentive to its customers.
Are you looking for a company where you can grow and develop your skills, do you like working on projects and do you like challenges? Then don't hesitate to apply for one of our open positions. We are already looking forward to seeing your application and maybe having the chance to have you in our REALLY young and REALLY dynamic team!
Ideally you already have some experience in the field you are interested in, but in any case you can be sure that you will be able to rely on our experts to help you improve your skills in our areas of expertise.
See you soon!
Guillaume and Alexandre (Co-Directors)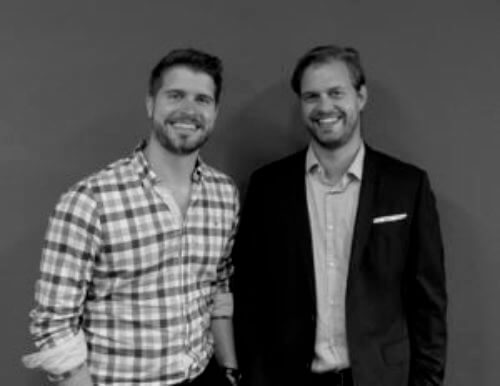 (Senior) Cloud Specialist
Renens (VD) - Switzerland
System Engineer (Junior or Senior)
Renens (VD) - Switzerland
Purchasing/Sales Assistant (70-100%)
Renens (VD) - Switzerland
Can't find your dream job with us? Don't hesitate to submit your application to us so that we can contact you and evaluate your potential career opportunities within Lambert Consulting.
job@lambertconsulting.ch
We are not computer scientists.
You read it right
We are not just computer scientists, we like challenges, we like to make simple what is not simple, and above all, we like things done well. 
A family company on a human scale, dynamic, perennial and with 28 years of experience in theIT. Microsoft expert Gold Partner for 14 consecutive years, we deliver high value-added IT engineering services for our Swiss and international clients.
We are engineers, experts, integrators, entrepreneurs, leaders, project managers. Simple, open-minded, ambitious, curious, creative and resourceful.
Hello, we are Lambert Consulting
.