Lambert Consulting is a service provider specializing in offering high quality IT solutions and proactive maintenance services to private and public sector clients. Our team of highly skilled professionals will design, build and maintain your IT infrastructure and computerized systems according to your needs.
We have helped several global organizations transform their businesses with our digital expertise. We have enabled them to leverage several cutting-edge technologies. We have developed a unique methodology and structured approach to achieve digital transformation with a shared vision. Our certified and highly skilled technology specialists have a robust and practical approach to innovate, disrupt, and accelerate your business to scale.
Lambert Consulting is a Microsoft Gold Certified Partner offering Microsoft technology consulting and digital transformation services for over 27 years.
Lambert Consulting has a proven track record of helping leading organizations with their digital transformation and business automation efforts by leveraging the Microsoft .
Lambert Consulting drives innovation and efficiency with data-driven solutions. We open up new opportunities and unify your business and IT teams to make your digital transformation journey seamless.
The digital transformation experts at Lambert Consulting s digital transformation experts will first understand your vision, then map out a roadmap of realistic, actionable and transformative initiatives. The roadmap will include milestones approved by you, focused on innovation capability, change management and IT excellence.
We partner with you as an "on-demand" IT service, allowing you to focus on your core business. Lambert Consulting offers a wide range of services, including infrastructure management, managed services, IT provisioning, communication and solutions cloud. 
Triple Expertise
Microsoft Gold Partner for over 13 consecutive years, the project team of Lambert Consulting project team is made up of expert consultants with a triple expertise in On-Premise - Cloud - Hybrid Microsoft solutions.

Compared to our competitors, this is a major advantage that allows us to remain your long-term IT service provider with a relationship based on mutual value creation and trust. Our goal is to reduce your costs, increase your profits and mitigate your risks.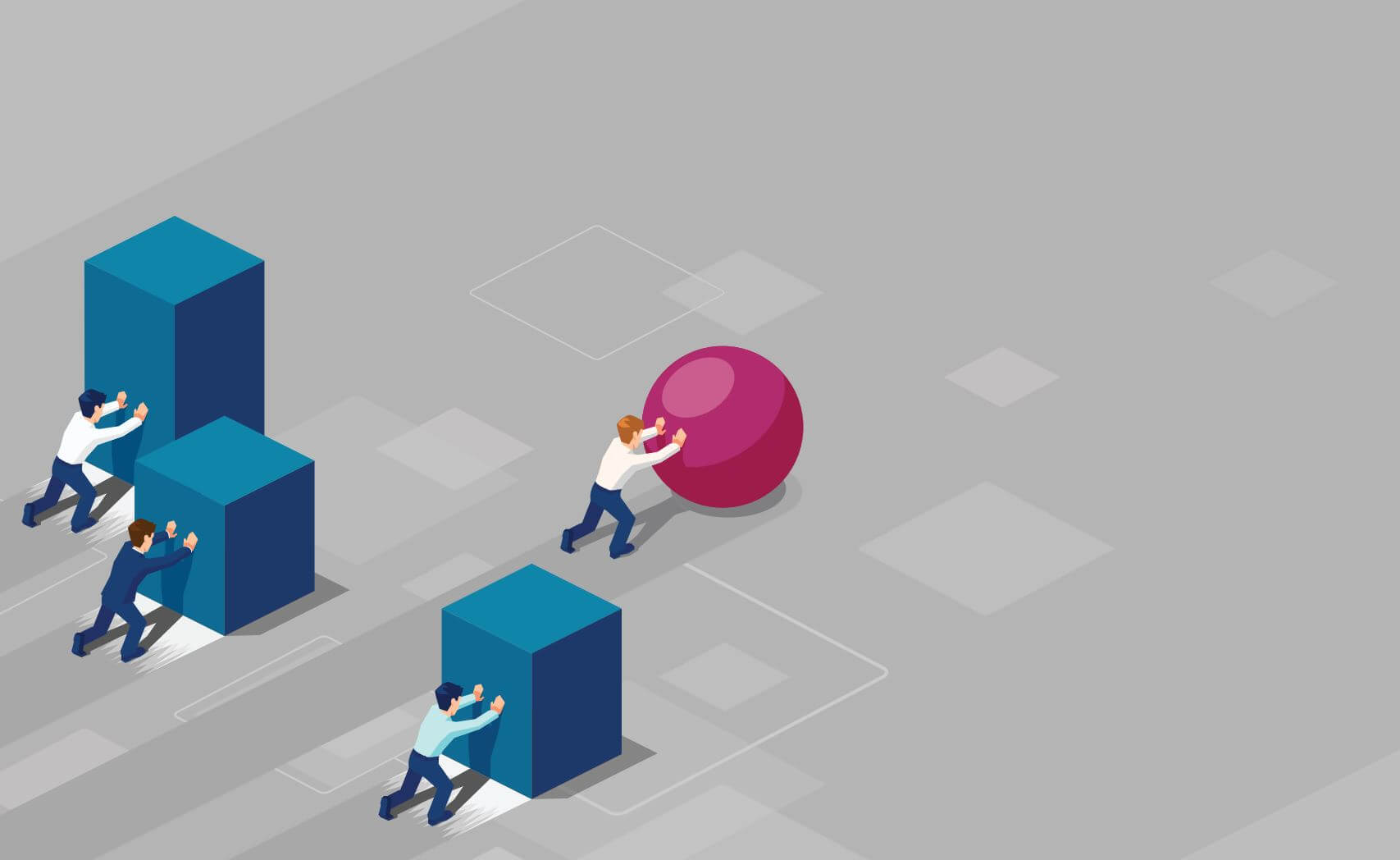 Our philosophy
At Lambert Consultingour team takes a consultative approach, which sometimes means saying "no" when it is in the best interest of our clients. Honesty and trust are essential for us to deliver successful projects.
Creating information is easy, managing it and accessing it at the right time is the hard part.
Without a sound IT strategy, there can be no business transformation: Only those who plan correctly will benefit in the future from IT that really supports the business. Our team of consultants accompanies you from the beginning to the success of your transformation and guarantees you long-term success. We show you your potential, how you can make your company even more successful - with concrete recommendations for action.
Strategy Cloud
Your organization needs secure, reliable, mobile and cost-effective platforms to enable your employees to communicate, share information and collaborate in real time. Our cloud -based productivity solutions give your employees the flexibility to work at their desks or on the road, while providing the regular backup, technical support, and access to data you need to keep your business running as smoothly and efficiently as possible.
Digital Workplace
Digital trends, such as collaboration, allow for effective project work across departmental boundaries and promote corporate culture. Lambert Consulting Our team of experts will help you to react appropriately to this trend and to systematically exploit its benefits.
IT Architecture
Flexible, modern architecture and intelligent concepts are the basis for your IT projects and successful operation. We offer you tailor-made services to achieve these goals in a sustainable manner and to bring your IT projects to a successful conclusion
IT Strategy
The right IT strategy can positively influence the future success of your business. We offer support in all important business-IT alignment topics for the CIO, such as IT strategy, IT cost management, compliance and risk management. We also advise you on all aspects of digital transformation - as an extension of your team or as a sounding board.
Software development
From design to implementation and support, Lambert Consulting can be used to create your applications tailored to your needs, delivered on time and on budget. We encourage our clients to be part of the project, we consult with you frequently as part of the process and listen to your feedback to ensure your business requirements are met and functionality is tailored to your objectives. Trust excon to be your safe pair of hands in software development.
Service Desk and Support
Our team of professionals IT experts will solve problems and keep your employees productive. Outsource your IT support and save time, money and hassle. With Lambert Consultingyou get the on-demand expert technical support you need without having to increase the number of internal resources in your department IT.
procurement and logistics
Lambert Consuling offers hyper competitive prices on Session Border Controler (SBC), Endpoint device audio & video from leading technology providers. We supply our customers' branches worldwide (including war-torn countries with restricted access). We can save your organisation time and money by delivering exactly what you need, without extra charges, hidden costs or expensive upgrades.
Compliance with governance risks
Management takes full responsibility for safety and compliance in the company. The consultants of Lambert Consulting consultants support you in modelling risk management on the basis of your compliance requirements in an organisational and technically correct manner. Governance, risk and compliance (GRC) with Lambert Consulting make your company fully secure and compliant.

Support from our placement services (Authorised LSE)
We already have or will find the consultant you are looking for.
Whatever the profile and the duration of the mission, dAsk us for a specialized resource, Azure & O365 Cloud Architect, Business Analyst, Project Manager, Program Manager, ...
Download the 2020 brochure
#Modern Management, #UnifiedCommunication, #Messaging, #Identity&Security, #HybridInfrastructure, #CloudComputing, #Management, #ProjectManagement, #ParkManagement, #ConsultantDelegation.