Secure your resources cloud with conditional access
Traditional network boundaries are dissolving at Cloud. What remains is a multitude of endpoints accessing sensitive corporate data from anywhere. This gives companies more opportunities to increase efficiency, but these access options also present an equally significant risk. This enables comprehensive and powerful monitoring that not only verifies identities, but also records and controls access to company data from different endpoints at Cloud.
Conditional access is a native part of Entra ID / Azure AD and . Office 365 . It helps enforce corporate policies on all endpoints, whether a private tablet or a corporate desktop.
Brief overview of the conditional access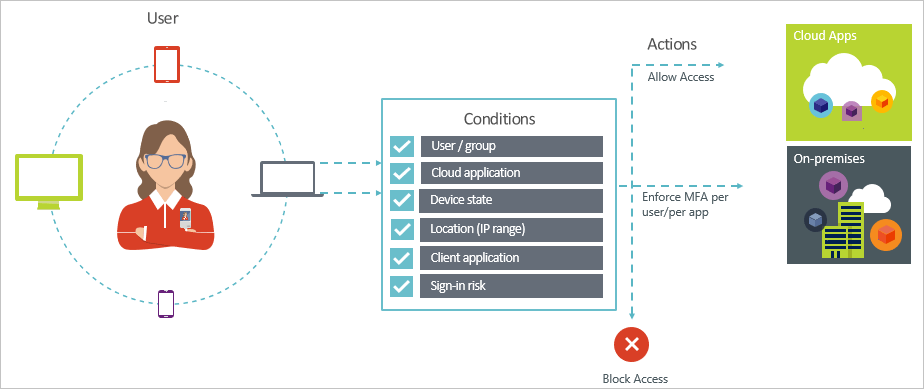 Let's go further together!
If you have a question or a suggestion, we are at your disposal to answer it by email or by phone.
Articles on Conditional Access
Conditional Access is one of Microsoft's most powerful security features and the core engine of their Zero Trust architecture. In our opinion it should be the foundation of any Zero Trust strategy for organizations based on cloud. However, if you don't understand how conditional access works, it could bring you a [...]