With OneDrive for Business and Microsoft 365, you store your data centrally at cloud, manage it and share it with anyone, anywhere. All this can be done with the highest security standards.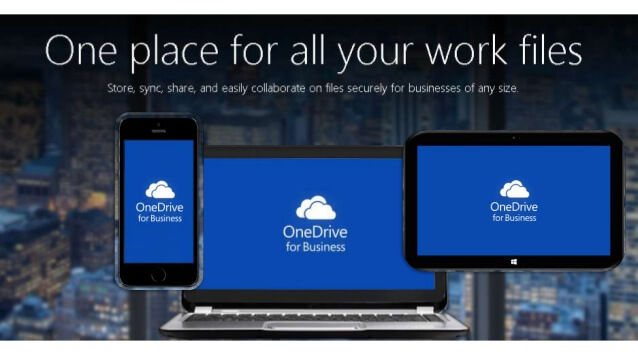 A look at OneDrive for Business
Data storage in the Cloud
Teamwork, no matter where you are
Meeting the needs of new users with more flexibility
Many of our customers are faced with the problem that employees are using free internet data sharing tools to make their work as efficient as possible. For example, as a logical step towards greater flexibility at work, employees are dropping files into Dropbox or other services to access them from anywhere, with any device. This is a serious security issue for companies.
OneDrive for Business integrates with all other services Microsoft 365. This allows users to easily log in with their company account and password. Outlook offers the possibility to send only a link to the corresponding file in the OneDrive folder instead of an attachment.
If this does not go far enough for security reasons, you can use Microsoft's Enterprise Mobility Suite to specify which devices can connect to OneDrive for Business (conditional access) or specify that files should be stored encrypted on the device in a secure container type (mobile). For particularly critical files, a set of rules can be used to ensure that individual files are themselves encrypted and given special rights (Service Rights Management).
The basic requirement for using OneDrive for Business is a connection to the company network via DirSync and ADFS.
Let's go further together!
If you have a question or a suggestion, we are at your disposal to answer it by email or by phone.