Unified Communication with Skype for Business
Add real value to your business with a unified communications tool that integrates seamlessly with your other Microsoft tools.
As Microsoft Gold Communications partner, Lambert Consulting is well known in the market thanks to the success of the projects we managed around Unified Communication and Collaboration. In addition to our other areas of expertise, today we are UCC specialist who has a proven track record of Microsoft technologies and its ecosystem. We are looking forward to a future collaboration around your telephony projects.
Choose from two solutions:
Initially, installing the solution in-house will allow you to benefit from basic functions such as instant messaging (Unified Messaging), screen sharing and video conferencing. These features are probably not unfamiliar to you as you've probably already used them with Skype Home.
Global with Entreprise Voice function
Finally, you will use Skype for Business in its entirety to replace your PABX/PBX. In particular thanks to a SIP connection to the telephone operator of your choice. This way, you will benefit from a powerful and essential tool to communicate within your company. From then on, it will also be possible for you to communicate externally.
Save time and reduce costs by entrusting your project to a specialist. We have been advising our customers for more than 25 years and put all our expertise at their disposal to follow them through all the stages of their projects. We will advise you on the best telephone system that best suits your business.
said that their productivity improves when they are able to work from any location
believe that video collaboration improves relationships and fosters better teamwork
expect to be able to work from any location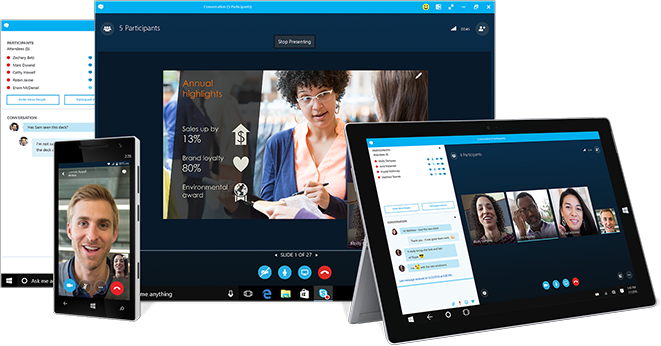 Your workstation is about to get a makeover!
Skype for Business enables you to simplify and unify your different communication tools into one. You are connected anytime and anywhere to talk, share and collaborate across your business.
Our services will make your company a truly "Digital Workplace" in the future
…and they are in constant demand today!
Audit of your needs and recommendation of best scenarios,
Migration planning including implementation requirements, required approvals, supply and testing,
Slow migration to Skype for Business with a VoIP gateway shutting down your PBX,
Full migration from your Lync infrastructure to Skype for Business,
Setting of a telephone and office automation infrastructure adapted to the organization,
Buying, installing and programming your telephone devices
Integrating Skype for Business in your videoconference rooms and also

Microsoft

Teams

,

Training, documentation and knowledge transfer to administrators and users,
 IP Dect solution integration to Skype for Business for industry,
Helpdesk  support with SLA 24/7 or 5/8.
Skype for Business with us
We have become a key partner for your telephone system projects because we are constantly developing our expertise.
+10 years' experience with the Microsoft Skype for Business/Lync solution
Certified –  we are a Microsoft Gold Communications Partner
Reduce your costs by using the phone provider of your choice
Versatile and experienced engineers
High-quality service at all levels
Switzerland and international standing
Countless satisfied clients have turned to us to replace their ageing phone systems with state-of-the-art collaborative solutions.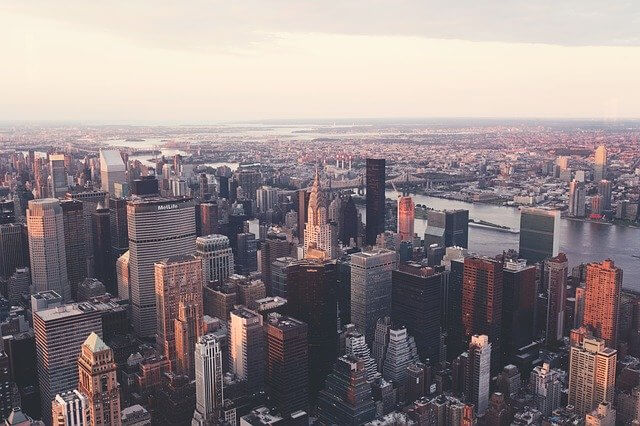 Multinationals / Large companies
up to 10,000 employees across 200+ sites all over the world
We have been deploying Skype for Business solution since its first version (OCS) all over the world for large international groups and have a very strong knowledge of telephony in general but also of the points of attention to have during such a migration.
Medium-sized companies
from 50 employees and with 1-2 sites
Our medium-sized clients know the value of working with an experienced and able partner. They get the full benefit of our vast experience of deploying Skype for Business in multinational companies, which means the total cost is lower and the set-up time is reduced.
Please do not hesitate to get in touch should you have any question or suggestion. We will be pleased to answer it by email or phone.
Articles on Skype for Business and its ecosystem
Choose Microsoft Teams or Skype for Business If you are asking whether Microsoft Teams or Skype for Business is best for your company, it shows you are on the right track. It means that you already understand how your company will benefit from integrating them into your communication systems. Now that the online version of […]
Our projects published on Skype for Business