Create real value by integrating a Unified Communications tool that integrates natively with the rest of your Microsoft tools.
As a Microsoft Gold Communications specialist Lambert Consulting supports you in your digital transformation with innovative solutions to improve the way you collaborate. Our reputation is based on the success of our Unified Communications projects. In addition to our other areas of expertise, we are now positioned as a UCC Specialist with a proven track record on Microsoft technologies and its ecosystem. We look forward to working with you on your telephony projects.
Initially, the internal installation of the solution will allow you to benefit from basic functions such as chat (Unified Messaging), screen sharing and video conferencing. These features are probably not unfamiliar to you as you have probably already used them with Skype Home.
Global with function Entreprise Voice
Finally, you will use fully Skype for Business (or Skype Enterprise) which will replace your PABX/PBX. In particular thanks to a SIP connection to the telephone operator of your choice. Thus, you will benefit from a powerful and essential tool to communicate within your company. From then on, it will also be possible to communicate from or to the outside.
The changing world of work
say that being able to work anywhere has a positive impact on productivity
believe that video collaboration improves relationships and promotes better teamwork
expect to be able to work from anywhere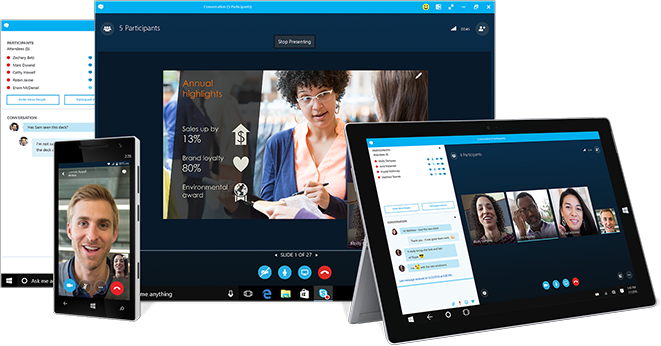 Your workstation will get a facelift!
Skype for Business allows you to simplify and unify your different communications tools into one. You are connected anytime, anywhere to talk, share and collaborate within your business.
List of our services to create your future Digital Workplace
...and for which we are regularly called upon!
Audit of your telephony needs with proposals,
Implementation and integration of the end-to-end solution,
Migration slow to Skype for Business with a gateway VoIP cut off your PBX,
Migration of your Lync infrastructure to Skype for Business,
Design of a telephone and office infrastructure adapted to the organisation,
Purchase, installation and configuration of telephone peripherals,
Integration of your videoconference rooms with Skype for Business and also

Microsoft

Teams

,

Training of administrators and users,
Solution integration IP Dect à Skype for Business for the industrial sector,
Helpdesk support with 24/7 or 5/8 SLA.
Skype for Business / Skype Business with us
Finally, our expertise in the field is constantly growing, making us a key player for your telephony projects.
Certified - Microsoft Gold Communications Partner
Reduce your costs with the free choice of your telephone operators
Versatility and experience of our engineers
To the delight of our customers we have upgraded their ageing telephony systems to new collaborative solutions.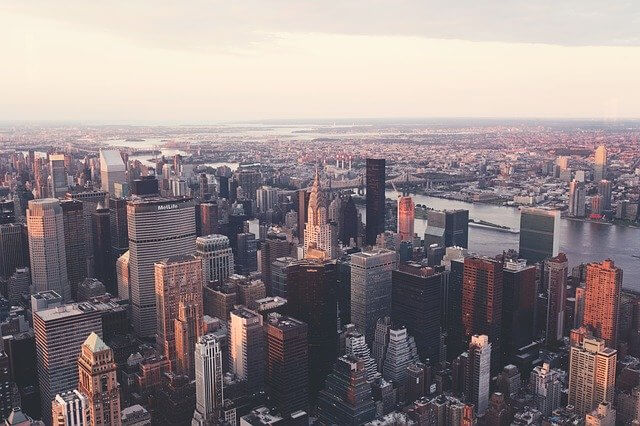 Multinationals / Large companies
We have been deploying the solution Skype for Business since its first version (OCS) all over the world for large international groups and have a very strong knowledge of telephony in general but also of the points of attention to be had during such migration.
Medium-sized companies
Our extensive experience in deploying Skype for Business in multinationals is welcomed by smaller companies who understand the benefits of working with a strong partner. The total cost and time to implement their project is naturally reduced
Let's go further together!
If you have a question or a suggestion, we are at your disposal to answer it by email or by phone.
Our published projects around Skype for Business
Initial situation The customer had the Microsoft Skype for Business telephony solution for its two main sites and wanted to add telephony for its new site in Asia. When COVID-19 arrived in 2020, all teaching activities had to be done remotely and the customer chose the Microsoft solution.
Articles about Skype for Business and its ecosystem
As part of Microsoft's efforts to reduce the number of tools that do similar things in Office 365, Microsoft Teams is now on par with Skype for Business. This is indeed an important step, as it means that organizations can now move to the new platform without having to sacrifice [...]
Big news in the Contact Center as a Service (CCaaS) and Unified Communications as a Service (UCaaS) space. At the recent Ignite event, Microsoft announced the release of "Voice Channel for Dynamics 365 Customer Service". This means that "Dynamics 365 Customer Service expands to become the all-in-one digital contact centre solution [...].
Many organisations want to have an in-depth look at the usage (number of calls, who called whom, what modalities were used, etc.) and performance (packet loss, latency, etc.) of their unified communications. A little history In Skype for Business Serverwe could get all the data in the databases [...].