Work anywhere, anytime, on any device. Microsoft 365 adapts to your work pace.
Your Office suite ready to use, anywhere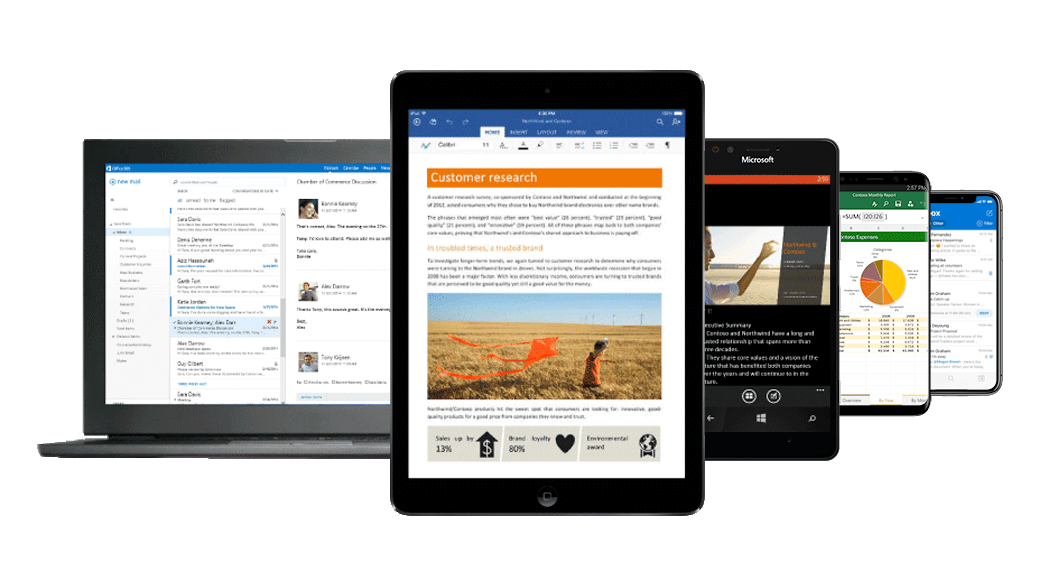 Whether you're at your desk or on the go, you leverage a familiar, premium set of productivity tools. You always have the latest version of Office software to create, edit and share documents with everyone in real time from your PC/Mac or iOS, Android™ or Windows device.
Customise your business email address with your company name to promote brand recognition and increase your company's visibility with easy-to-create personalised marketing materials. Communicate more effectively with your customers and colleagues using a wide range of communication tools including email, instant messaging, social networking and video conferencing.
With 1TB of storage space per user, you have enough space to store all your files. And because they're stored online, you can share them with people inside and outside your company at will. With content sharing, shared calendars and teamwork platform such as Microsoft Teams, you and your team members stay in sync.
Simplify configuration and management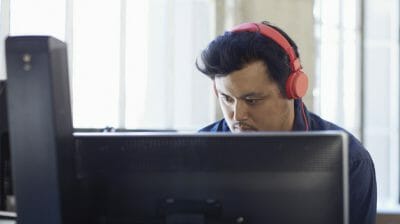 Step-by-step instructions make it easy to set up users and start using services quickly. The easy-to-use administration centre allows you to manage all your services from anywhere. Microsoft 365 takes care of IT maintenance for you. This ensures that your services are always up to date and operational.
The Microsoft 365 offer for SMEs
Microsoft 365 Business Basic (formerlyOffice 365 Business Essentials)
Microsoft 365 Business Standard (formerlyOffice 365 Business Premium)
Microsoft 365 Business Premium (formerlyMicrosoft 365 Business)
Microsoft 365 Apps for business (formerlyOffice 365 Business)

Maximum of 300 users
Applications: desktop and mobile versions of Office software / web versions of Word, Excel and PowerPoint
Licences: 5 phones, 5 tablets and 5 PCs or Macs per user

Microsoft 365 Apps for enterprise (formerlyOffice 365 ProPlus)
For more information, please visit the Microsoft page dedicated to Microsoft 365.
How about talking about your project? - 021 806 37 15 - sales@lambertconsulting.ch