If you require DECT for your Skype for Business system, you can either add a native SFB DECT such as Spectralink https://www.spectralink.com/spec-skype-for-business 7522 for office environments and 7622 for harsh environments, 7642 for manufacturing use, etc.
Or you can use any standard SIP DECT such as Yealink W56H + W80D and integrate it to Skype for Business using AudioCodes SIP Phone Support (SPS).
Architecture of SPS
is described here: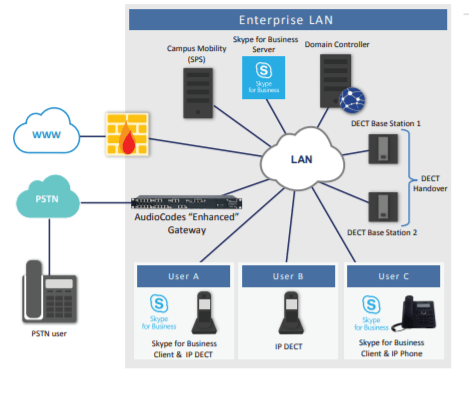 It can be installed on Mediant appliance or on a separate Windows server . SPS is installed as native trusted application in Skype for Business.
Here is how we realized it for a demo:
Now that SPS is functioning, we add a SFB user into SPS
Then on another end we have Yealink DECT (not SFB enabled, but just standard SIP). And we can add SPS as SIP server: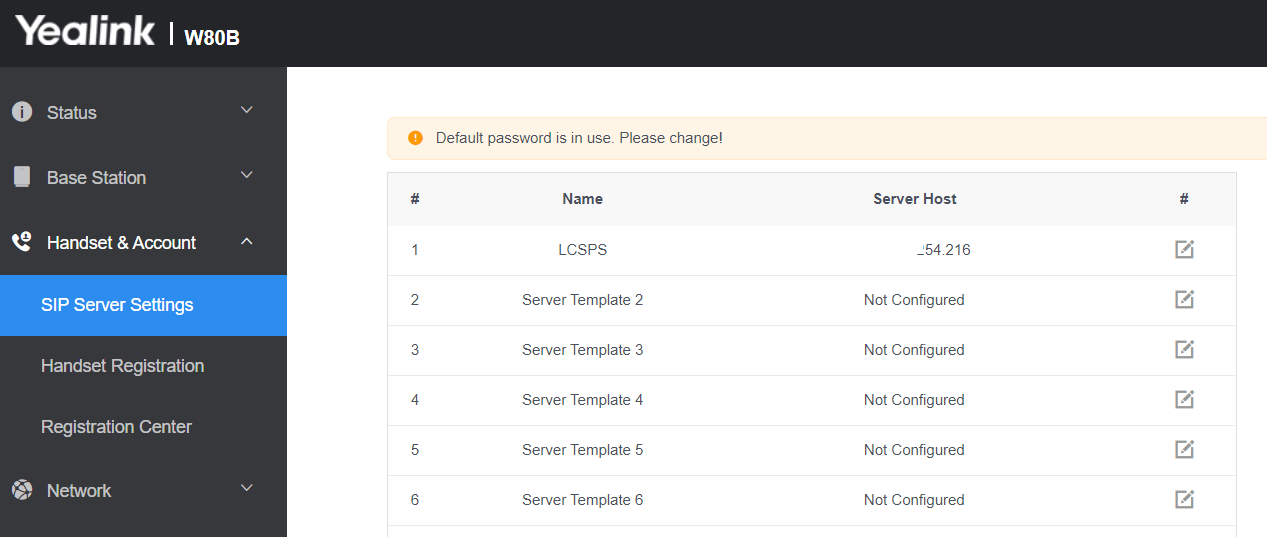 We can now add a handset for a SFB user:
Note that password here is not AD password, but one SPS manages separately.
That's it. Now when Yealink handset W56H is associated with SPS, and SPS is integrated with SFB (it is a SFB trusted application), it rings when SFB user gets a call. Obviously, presence is not exactly as in SFB, but you still can control it from DECT phone. Type **1 to set your presence as Busy, type **0 to set your status to free.
So this way you are not locked to use only Spectralink and you can use any SIP enabled DECT system, especially where you need a basic and cost effective system. Note also that import of Spectralink is not allowed in some countries.
If you do not need DECT, but you use any other standard SIP phones, you can add it to SPS.
Let us go farther together!
Whether for a simple question or suggestion, we are at your disposal to answer it by email or by phone.