As you know Ribbon SBC 1000/2000, SWElite as well as other models are compatible with Teams. But there is another model that appeared recently in Ribbon portfolio that is also certified with Teams - EdgeMarc.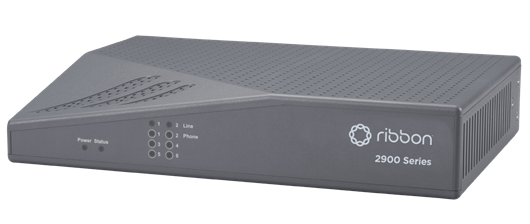 We will review here a model EdgeMarc 6000 .
This model is very impressive from Hardware point of view, as it provides connections to ISDN E1, to analog operator lines FXO, to analog phones FXS, obviously Ethernet WAN and LAN connectivity, as well as 4G/LTE connection for WAN backup.
The software part would be very different from what we used to have on SBC 1000, but nevertheless it provides basic SBC functionality to be able to integrate with Teams. See here the list of SBC certified for Direct Routing.
This box is not only SBC, but also provides SD WAN, VPN, Router, Firewall, DHCP capabilities - - all what you need in your branch. For more details do not hesitate to contact us.
The management and operations of the box or boxes, can be done via EdgeView Service Control Center (can be cloud hosted), Web GUI or SSH. We tested it in our environment and will be happy to organize a demo for you.
Here are some screens of EdgeMarc solution from Ribbon:
Teams Direct Routing integration
We share your challenges, we guide you throughout your changes
Please do not hesitate to get in touch should you have any question or suggestion. We will be pleased to answer it by email or phone.