This is a very topical subject. And yet, it has been occupying data processing and computer specialists for a long time. A first article on the subject here. I wanted to take up this subject, which is the subject of much discussion. There is a lot of talk about AI lately, especially with the media coverage of ChatGPT, which seems to change our perception of what an artificial intelligence can achieve. We will try to shed some light on the real possibilities and what the future holds when we talk about this topic. Discovery of a new mode of interaction.
Do you have...intelligence?
To fully understand what an AI is nowadays, we must first have a good description of it:
Artificial Intelligence (AI ) is a term that describes a computer system capable of performing tasks that normally require human intelligence, such as speech recognition, natural language understanding, and decision making. There are several types of AI, each designed to perform specific functions.
Speech Recognition: This form of AI is designed to understand and transcribe spoken words into text. Speech recognition systems are used in voice assistants such as Siri and Alexa, as well as in medical dictation systems.
Natural Language Understanding: This form of AI is designed to understand human language and respond in a meaningful way. Natural language understanding models are used in chatbots, customer support systems, and recommendation systems.
Data analytics: This form of AI is designed to analyze data and extract useful information from it. Data analytics systems are used in marketing applications, fraud detection systems and supply chain management systems.
Machine learning: This form of AI uses algorithms to learn from data and improve performance over time. Machine learning systems are used in image recognition, document classification and anomaly detection.
Computer Vision: This form of AI is designed to understand and interact with the physical world using cameras and sensors. Computer vision systems are used in surveillance systems, service robots and quality control systems.
Robots: This form of AI involves the use of robots to perform tasks in the physical world. Robots can be programmed to perform complex tasks, such as manipulating objects, walking and driving.
In comparing the different types of AI, it is important to note that each type is designed to perform specific functions and that no one type is superior to the other in terms of overall performance. It all depends on the application for which the AI is being used.
We regularly compare AI to "human" intelligence but this does not take into account the fact that as a being endowed with intelligence, humans are conscious of this and we must therefore validate whether a creature or entity, such as computer systems can fulfill the condition of conscious "intelligence". To do this, we regularly refer to the Turing test.
The Turing test is an intelligence recognition test that measures the ability of a computer system to convincingly mimic a human conversation. It was designed by the famous British mathematician and computer scientist Alan Turing in 1950.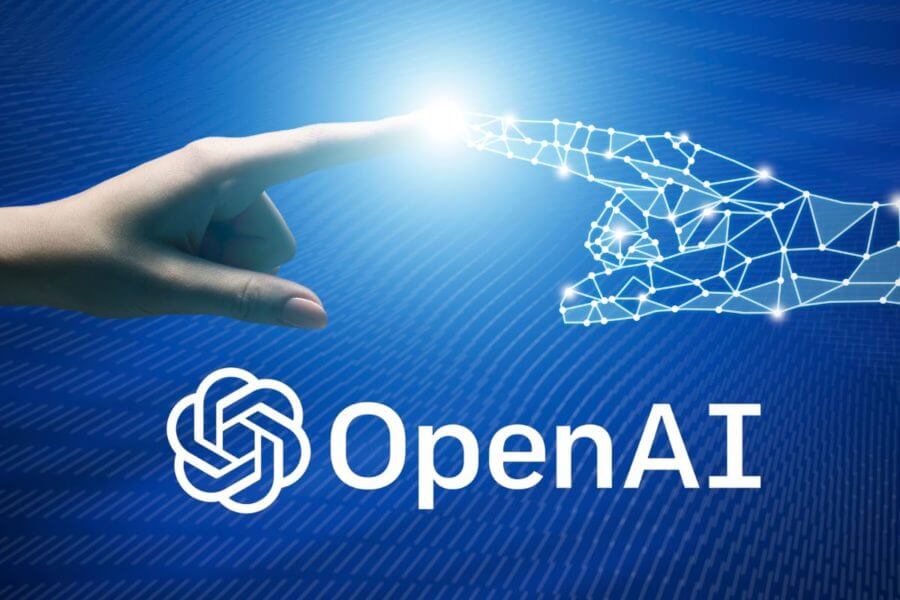 ChatGPT, as a language model developed by OpenAI, can certainly meet the Turing test criteria for conversation. It can understand complex questions and answer them coherently and plausibly. However, it is not an autonomous system with true intelligence or awareness, and it works by using complex algorithms to generate answers based on the training data it has received. Short video explanation:
It is therefore possible to say that ChatGPT can "pass" the Turing test insofar as it can imitate a human conversation in a convincing way, but it cannot be considered as having a true intelligence or consciousness. and as we have seen, its understanding of its environment stops at the year 2021.
There are many different AI models that can be compared to ChatGPT, based on their functionality and architecture. Here are some of the most relevant models:
Text generation models: such as GPT-2 and GPT-3, which are based on the same architecture as ChatGPT and were developed by OpenAI.
Machine translation models: such as Google Translate, which can automatically translate text from one language to another.
Speech recognition models: such as Siri and Alexa, which are designed to understand and transcribe spoken words into text.
Natural language understanding models: such as IBM Watson, which are designed to understand and analyze human language.
Image recognition models: such as Google Photos, which are designed to recognize objects and people in images.
In comparing these models to ChatGPT, it is important to note that each is designed to perform specific functions and can be used in complementary ways to accomplish more complex tasks. Additionally, the performance of these models can vary depending on the training data they have received and their internal architecture. If we take all of these AIs separately, we may be entitled to say that if we put all of these various technologies together, we will arrive at "true" intelligence. The necessary computing power is today "distributed", which means that we don't have yet a real notion to establish a potential exploitation of the information in a proactive way (as a human brain would do). As the big names in global tech have begun to aggregate some AI, there are currently aggregators of different artificial intelligences that allow developers and businesses to leverage multiple AI technologies into a single platform. These often include APIs (application programming interfaces) that allow developers to easily integrate different AI technologies into their applications and systems.
Here are some examples of popular AI aggregators:
Google Cloud AI Platform: an AI development platform that provides services for machine learning, speech recognition, image recognition and other areas of AI.
Amazon SageMaker: an AI development platform that makes it easy to create, train and deploy machine learning models.
Microsoft Azure AI: an AI development platform that provides services for natural language processing, speech recognition, image recognition, and other areas of AI.
IBM Watson AI: an AI development platform that provides services for natural language processing, speech recognition, image recognition, and other areas of AI.
By using an AI aggregator, developers and businesses can access a variety of AI technologies in one place and can easily integrate these technologies into their applications and systems to enhance their functionality and performance.
This is not always without flaws, as Google has recently seen with Bard, its AI competitor to ChatGPT. Article in reference.
ChatGPT has recently been associated with Microsoft, which will include conversational AI in the tools Microsoft 365 (with first, the tool Teams) and its search engine, Bing.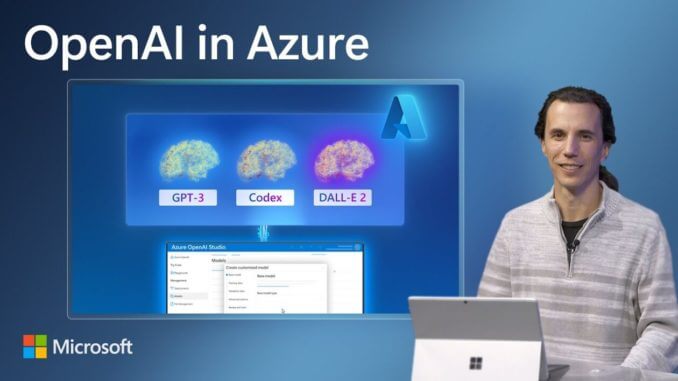 Sophia, a robot with voice analytical AI (not yet connected to a global network):
As we can see, this is close to a real interaction with a "human" image of the machine. However, it is important to know that Sophia cannot (yet) move by walking. She does not have an autonomy of movement. However, we can see that in this field, other developments in robotics are progressing very quickly, including Boston Dynamics:
As we can see, the association between robotics and AI will be part of our daily life in the coming years. Robots could better understand and respond to human commands and requests, such as providing assistance to people with physical difficulties, thus being able to perform various tasks helping the "human" population. Furthermore, by using machine learning algorithms, robots could also learn from their interaction with humans and adapt to their behavior, which could make them more flexible and easier to use. However, it is important to note that AI and robot research and development are still in the early stages and there are still many challenges to overcome before reaching a level of seamless interaction between robots and humans. In particular, in the area of electronic optimization, energy autonomy and the ability to avoid conflicts of interest on command interpretations. This is undoubtedly the peculiarity of the so-called "programmed" AIs and those that in the future could be able to change their programming, in a possible problem of values (security conflict among other bases for comparison). There are references in fantasy movies, such as "I, Robot":
In summary..AI is good...or not?
This is a question that many people ask: are we going too far in the research? The examples of benefits that artificial intelligence brings to our daily lives seem to give an approach that is still very much linked to a so-called "computing" job. Will this lead to a change in human behavior (in particular, there is talk of job replacements by AI)? We are approaching a new way of interacting and working, with technological tools. And as with any change, this will require a faculty that humans still have: adaptation. Another value that machines cannot have consciously: emotions (which remain the property of any conscious living being). Can we program an emotion? We can represent it on the face of these so-called "humanoid" robots but what about the feeling? Will we see machines with feelings? This is part of the questions that remain unanswered for the moment. What remains an important point is the control we can have on these different tools and their uses, by all the people online. To complete this article, I took the liberty of proposing a list of online AIs that can meet specific needs:
1. Krisp: Suppresses background voices, noise and echo during calls.
Link : https://krisp.ai/
2. Beatoven: Create unique royalty-free music.
Link : https ://www.beatoven.ai/
3. Cleanvoice: Removes extraneous sounds, stuttering and mouth sounds from your podcasts.
Link : https://cleanvoice.ai/
4. Podcastle: Allows you to record studio quality podcasts directly from a simple computer.
Link : https://podcastle.ai/
5. Flair: Generate photo shoots of your products.
Link : https://flair.ai/
6. Illustroke: Creates vector images from prompts.
Link : https://illustroke.com/
7. Patterned: Generates royalty-free patterns.
Link : https://www.patterned.ai/
8. Stockimg: Another image generation AI.
Link : https://stockimg.ai/
9. Copy: Generates content and avoids the blank page syndrome.
Link : https://www.copy.ai/
10. CopyMonkey: Makes it easy to write product listings on Amazon.
Link: http://copymonkey.ai/
11. Ocoya: Facilitates the creation and scheduling of content on social networks.
Link: https://www.ocoya.com/
12. Unbounce: Generate landings pages and emails.
Link : https://unbounce.com/
13. Vidyo: Generates video clips for social networks from longer videos.
Link : https://vidyo.ai/
14. Quickchat: Chatbots that talk like humans for customer relations.
Link : https://www.quickchat.ai/
15. Puzzle: Create a knowledge base or glossary from documents.
Link : https://www.puzzlelabs.ai/
16. Soundraw: Generates ambient music.
Link : https://soundraw.io/
17. Cleanup.picture: Removes objects, defects, people or texts from your pictures.
Link : https://cleanup.pictures/
18. Looka: Generates brand names and logos.
Link : https://looka.com/
19. Synthesia: Facilitates the creation of training videos by simply typing text.
Link : https://www.synthesia.io/
20. Otter: Record meetings and take notes in real time.
Link : https://otter.ai/
21. Thundercontent: Generate all types of content.
Link : https://lnkd.in/ejYYuSyD
Article written by Michel Aguilera