Initial situation
As you know, many public and private organisations in Switzerland have fallen victim to cybercriminals, including Swiss municipalities. Municipalities can be characterised as small IT infrastructures, often with a limited number of on-site servers and a large number of managed and unmanaged (private) computers.
There is usually a limited IT support that takes care of this infrastructure. This is a very special situation where cloud services can be X times more secure than on-premises servers.
As part of a merger of two municipalities, we were awarded a contract for the migration server from Exchange to Exchange Online (EXO) on a common tenant Microsoft 365 . The aim of the tender was to select the right partner to accompany them in this migration.
Due to a tight schedule and the lack ofExchange hybrid, we made the decision to migrate the mailboxes with a third party tool.
Goal
The objective of this mission was to migrate the commune's mailboxes to Exchange Online and to unite the two mailboxes in a single cloud mailbox (holding unique to both communes). Then add a new mail domain while ensuring that messages sent to the old addresses are properly routed.
Each municipality uses about 90 mailboxes (BaL). There was no common mailbox for both domains, i.e. each user was only assigned to one or the other. The new mail domain was to be implemented only on Exchange Online (EXO).
Concept
The situation before migration was such that the domain AD of "commune A" was already configured with AADConnect on an O365 tenant with messaging hosted on EXO.
Municipality B" had its own Active Directory with a server Exchange OnPrem 2016. As part of the reorganisation of the two municipalities, it was planned to create another AD with trusts between this new AD and those of municipality A and B; the user accounts were to remain in their respective AD .
The aim, in terms of email, was to migrate the mailboxes of "commune B" into the "commune A" holding while keeping their existing email addresses.
In a second step, a new e-mail address was defined for all mailboxes. 
Architecture before the migration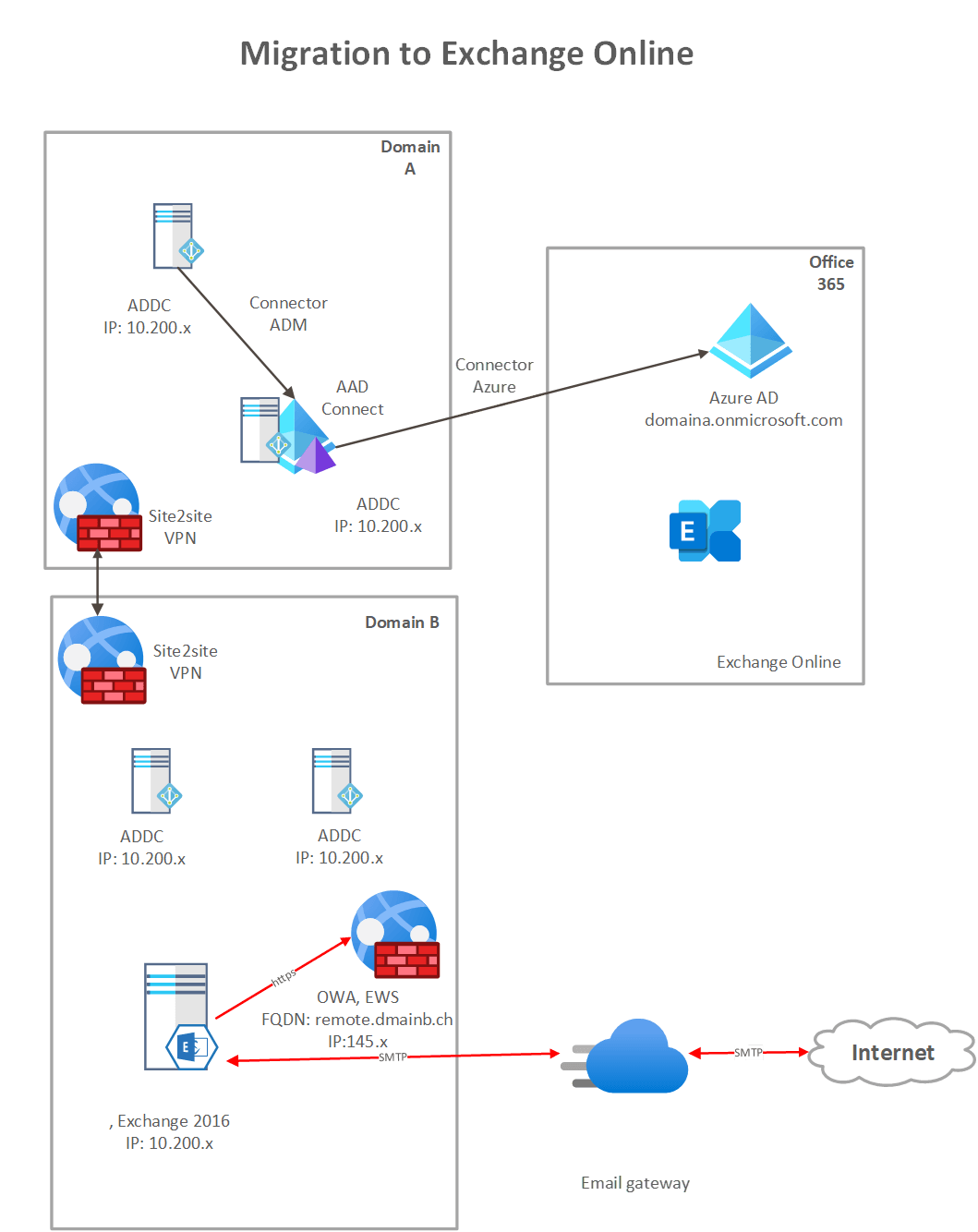 Architecture after the migration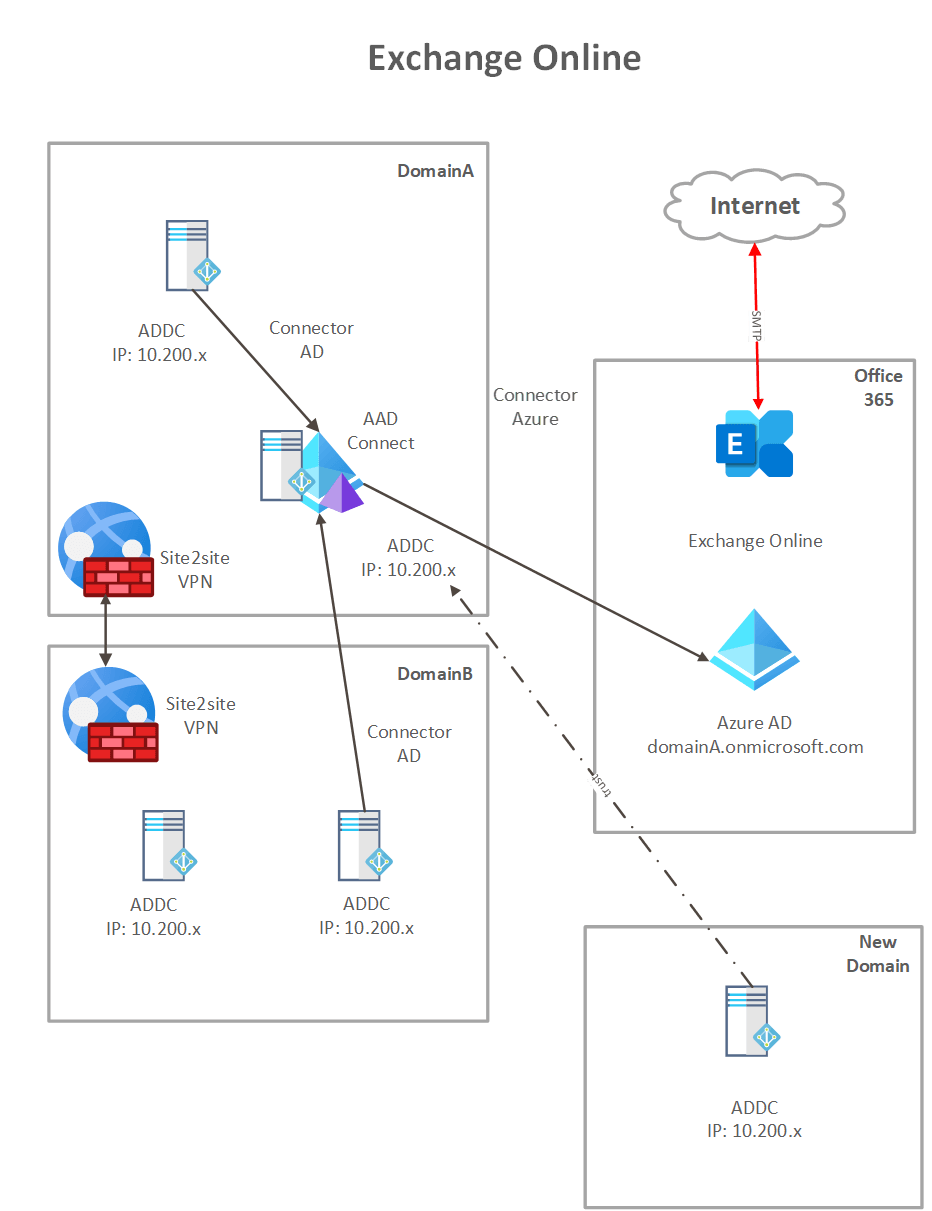 Finally we provided postmigration support and training to the client to ensure maximum autonomy. At the end of the migration, we decommissioned their Exchange OnPrem server. 
Result
The new municipality, even with limited IT support, can now safely use the email system protected by Microsoft.
We share your challenges, we accompany your changes
If you have a question or a suggestion, we are at your disposal to answer it by email or by phone.
Sign up
Receive notifications about our latest projects
*Only professional emails can be subscribed to this newsletter