With ROOMZ, the use of rooms becomes more efficient and their occupation is optimised

Enter your data centrally in the reservation system or directly in front of the corresponding conference room. Avoid unnecessary journeys and find available rooms directly. Thanks to flexible use, you can make all changes, cancellations or spontaneous bookings directly on site.
More efficient management
The ROOMZ server is a centralised room reservation system that allows for more efficient use and management of rooms using on-site screens.
Suitable for all audiences
ROOMZ fits elegantly into shared workstations and meeting room corridors. It is particularly suitable as a campus or corporate solution in universities, conference centres, business centres, administrative buildings, practices and small or large offices.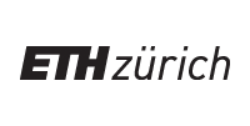 Tell us about your project!
If you have a question or a suggestion, we are at your disposal to answer it by email or by phone.