MAX ACD from Altigen is a unified call centre that has been specially developed for Microsoft Skype for Business
Now that companies all over the world are using the calling functions of Microsoft Skype for Business, traditional PBX systems are on the way out. However, some companies still have one or a number of call centres, such as a helpline service, customer service team, technical support unit, or sales and marketing division. These call centres are not supported by the Skype for Business server. In order to unify communications and do away with costly call centre equipment, these companies need a solution that works closely with the Skype for Business server, while getting the best out of the infrastructure of the existing database.
Caller identification, DID routing and DNIS routing.
Automatic selection of agents.
Advanced IVR capabilities.
Priority client routing.
Routing based on the results of personalized SQL queries.
Holidays and working hours.
Routing overflow based on service level, queuing time, number of calls and available agents.
First call: first available agent.
Next call: availability of the next agent.
Following calls: availability of all agents.
Longest idle agent.
Longest idle agent on average.
Lowest response.
Shortest average conversation time.
Competency-based routing.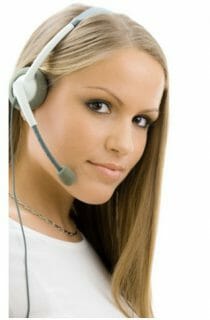 MaxACD includes the advanced functionalities of queuing and automatic call distribution, interactive voice response (IVR), historical and real-time reporting, and management of remote agents. The MaxACD clients for Lync and Skype for Business provide a unified desktop application for agents and supervisors. MaxACD can be virtualized with HyperV and VMware, and can be configured for up to 512 agents and 64 workgroups per server. MaxACD also includes a robust SDK with powerful APIs that leverage data from your back-office to create sophisticated routing rules, screen pop-ups and synergies with your CRM and ERP.
Altigen has delivered innovative call centre technologies for 15 years, and MaxACD is the result: a complete, integrated software-based solution. AltiGen is certified under Microsoft's Open Interoperability programme and is a member of Microsoft's Technology Adoption Programme for Lync / Skype for Business Server. AltiGen provides unique, comprehensive call centre solutions for Lync Server 2010 and 2013, and Skype for Business.
Small details make big differences!
A unified client call centre for Microsoft Skype for Business Server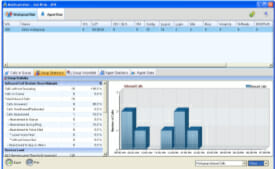 Specialized call centre functionality
Real-time display of ACD queues.
Distribution of queued calls.
Real-time work group statistics.
Personal performance statistics.
Personalized alerts and queues.
Oversee agent status by login, logout and wrap-up.
Start and stop call recording on demand.
Improve management and supervision of your call centres
Call queue monitoring.

Select calls from outside the call queue.

Redirect calls 'on the fly'.

Display agents' status.

Force an agent to connect or disconnect.
Coach agents.

Supervisors can pause or come in on calls.

Real-time agent performance statistics.

Real-time workgroup performance statistics.

Graphics based on historical data.
Oversee and ensure call centre quality
Total connected, busy, and waiting agents.
Total queuing calls, calls exceeding waiting threshold and longest waiting time.
Average, aggregate and percentage of conversation time, length of waiting time and dropped calls.
Number of incoming and outgoing calls.
Queue, trunk, workgroup and agent activity.
Let's talk about your project
Please do not hesitate to get in touch should you have any question or suggestion. We will be pleased to answer it by email or phone.